Feature
Technical data
Applicant
Curve
MS type  water pump is used to transport the clear water and the neutral liquid of pit water with solid grain≤ 1.5%. Granularity<0.5mm. The temperature of the liquid is not over 80º C. The temperature of the liquid is not over 80º C. The pumps are suitable for water supply and drainage in mines, factories and cities.
Note: When the situation is in the coal mine, explosion proof type motor shall be used. 
Model Meaning
MS 280-43(A)X3
MS :   Wearable centrifugal mine pump
280:   Capacity value at the designed point of the pump(m3/h)
43 :    Single-stage head value at the designed point of the pump (m)
(A):    The second design
3:      Pump stage number 
MS type pump advantage
1.  Easy installation and move;
2.  Pump body support by anchor assure the stable structure and maximum resistance off-center and distortion caused by line load;
3.  No overload design, make sure performance operate stably;
4.  Adopt national standard hydraulic model make sure high operation efficiency and good anti-cavitation performance;
5.  Packing seal and mechanical seal are available.
6.  Use different materials by different medium.
7.  Widely Range of application
Suitable for mine, city Water Supply and Sewerage Engineering
Transfer watery liquid medium, without solid particle, temperature under 80°C
Suitable for boiler water feed or deliver medium similar with hot water, without solid particle, temperature below 105°C Suitable for stain steel, mine, sewage transferring process.
Transfer mine water with solid particle content under 1.5% or similar sewage, temperature under 80°C
Suitable for transferring Corrosive liquid without solid practical, temperature between -20°C~105°C
Suitable for transferring Oil and petroleum products without solid practical, temperature between -20°C~150°C, viscosity under 120cSt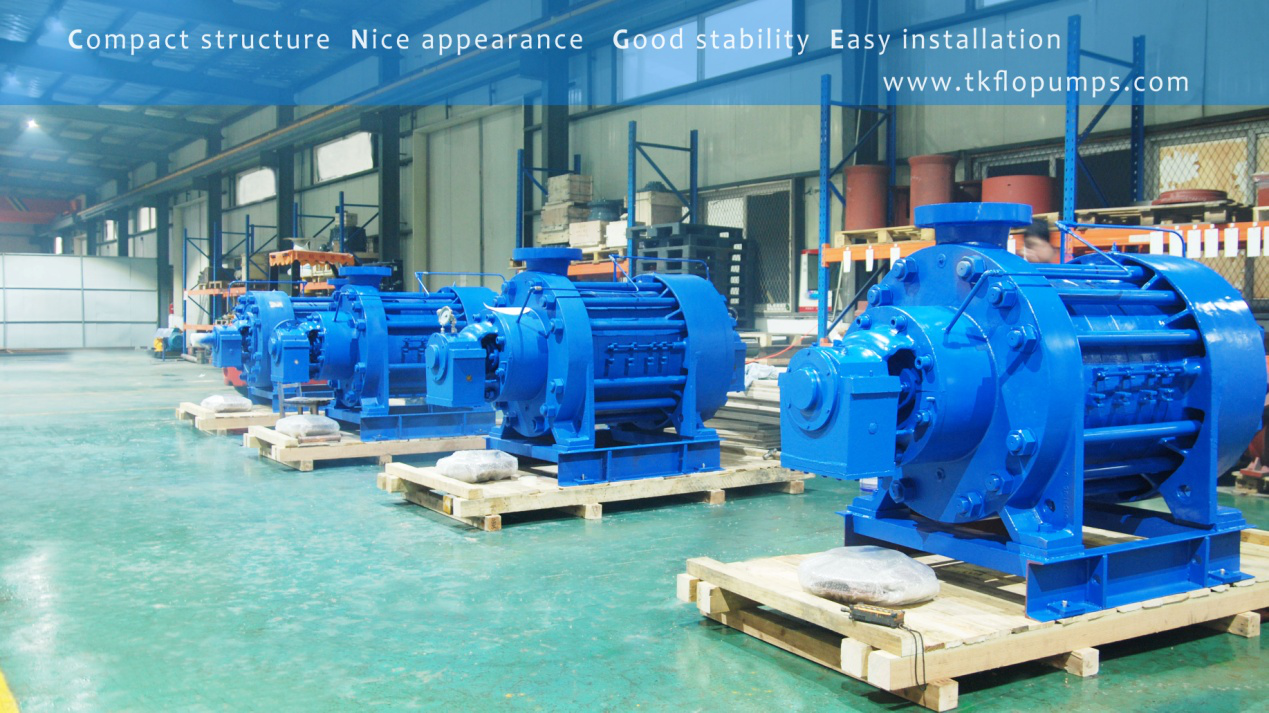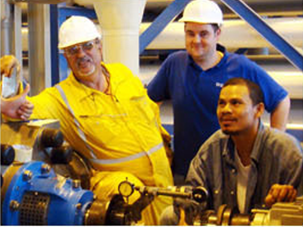 ♦ Focus on Customs requests & service
We provide premium services to meet customer demand, Customer satisfaction is an important factor to measure the quality of products.Energy efficient, Stable operation and Forever technique service.
♦ High Qualified Technical Engineer Team
Hold an interdisciplinary professionals and practical experience of technical team ,including two doctoral tutor , one professor,5 senior engineers and more than 20 engineers for long techno-logical improvement and innovation and to provide you with a full range of technical support and good after-sale service.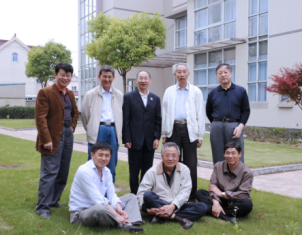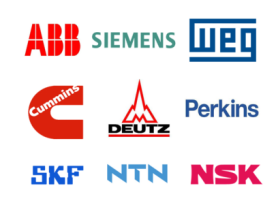 ♦ High quality standard parts supplier
Quality suppliers for high quality castings; Famous international and domestic Brand mechanical elements, bearing, motor, control panel and diesel engines to meet the diverse needs of our customers. Collaborated with WEG/ABB/SIMENS/ CUMMININS/ VOLVO/ PERKIN...
♦ Strictly Quality Control System
Manufacturer strictly follows ISO9001:2015 quality control system and 6S management system. You may be sure that our products meet the required quality tenders. Material report, Performance test report... and Third party inspection are available.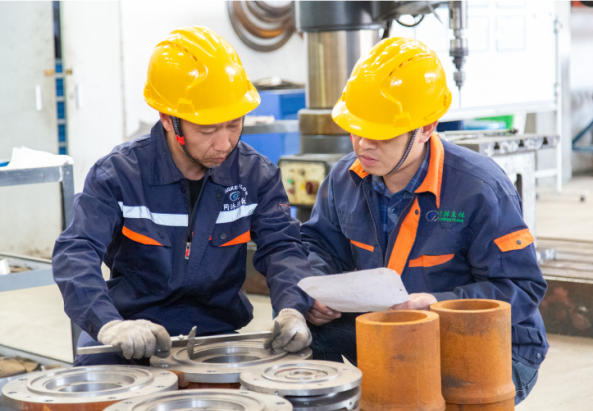 ♦  Pre-sales service
- Inquiry and consulting support. 15 years pump technical experience.- One-to-one sales engineer technical service.- Hot-line of service is available in 24h, responded in 8h. 
♦  After service
- Technical training Equipment evaluation; - Installation and debugging Troubleshoot; - Maintenance Update and improvement;- One-year warranty. Provide technical support free all-life of the products. - Keep all-life contacting with clients, get feedback on use of the equipment and make the products quality continually perfected.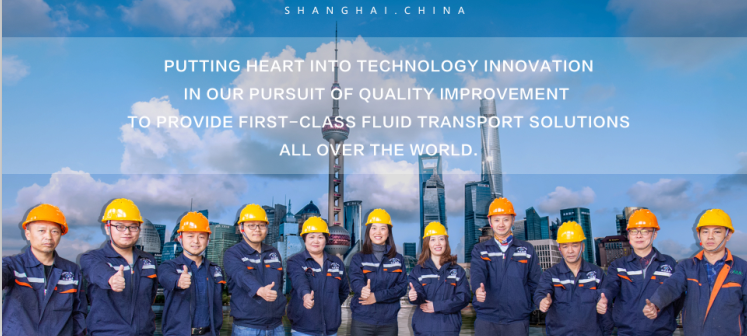 ---
---
Operation Parameter
| | |
| --- | --- |
| Diameter | DN 80-250 mm |
| Capacity | 25-500 m3/h |
| Head | 60-1798m |
| Liquid Temperature | up to 80 ºC |
Advantage
1.Compact structure nice appearance, good stability and easy installation.
2.Stable running the optimally designed double-suction impeller makes the axial force reduced to the minimum and has a blade-style of very excellent hydraulic performance, both internal surface of the pump casing and the impeller s surface, being precisely cast, are extremely smooth and have a notable performance vapor corrosion resisting and a high efficiency.
3. The pump case is double volute structured, which greatly reduces radial force, lightens bearing's load and long bearing's service life.
4.Bearing use SKF and NSK bearings to guarantee a stable running, low noise and long duration.
5.Shaft seal use BURGMANN mechanical or stuffing seal to ensure a 8000h non-leak running.
6 . Flange standard: GB, HG, DIN, ANSI standard, according to your requirements.
Recommended Material Configuration
Recommended Material Configuration (For reference only)
Item
Clean water
Drink water
Sewage water
Hot water
Sea water
Case & Cover
Cast iron HT250
SS304
Ductile iron QT500
Carbon steel
Duplex SS 2205/Bronze/SS316L
Impeller
Cast iron HT250
SS304
Ductile iron QT500
2Cr13
Duplex SS 2205/Bronze/SS316L
Wearing ring
Cast iron HT250
SS304
Ductile iron QT500
2Cr13
Duplex SS 2205/Bronze/SS316L
Shaft
SS420
SS420
40Cr
40Cr
Duplex SS 2205
Shaft sleeve
Carbon steel/SS
SS304
SS304
SS304
Duplex SS 2205/Bronze/SS316L
Remarks:  Detailed material list will according to liquid and site conditions
NOTE before order
Parameters necessary to be submitted at order.
1. Pump model and the flow, head (including the system loss), NPSHr at the point of the desired working condition.
2. Type of shaft seal (must be noted either mechanical or packing seal and, if not, delivery of the mechanical seal structure will be made).
3. Moving direction of the pump (must be noted in case of a CCW installation and, if not, delivery of a clockwise installation will be made).
4. Parameters of the motor (Y series motor of IP44 is generally used as the low-voltage motor with a power <200KW and, when to use a high voltage one, please note its voltage, protective rating, insulation class, way of cooling, power, number of polarity and manufacturer).
5. The materials of pump casing, impeller, shaft etc. parts. (delivery with the standard allocation will be made if without being noted).
6. Medium temperature (delivery upon a constant-temperature medium will be made if without being noted).
7. When the medium to be transported is corrosive or contains solid grains, please note the features of it.
FAQ
Q1. Are you a manufacturer?
Yes, we have been in pumps manufacturing and oversea marketing industry over 15 years.
Q2. What markets do your pumps export to?
More than 20 countries and areas, such as South-East Asia, Europe, North & South America, Africa, Oceanic, Middle East countries…
Q3. What information should I let you know if I want to get a quotation?
Please let us know the pump capacity, head, medium, operation situation, quantity, etc. As much as your provide, the precision and accurate model selection.
Q4. Is it available to print our own brand on the pump?
Totally acceptable as international rules. Q5. How can I get the price of your pump? You can connect with us through any of the following contact information. Our personalized service person will respond you within 24 hours.
---
Pump Applicant  
High buildings life water supply, fire fighting system, automatic spraying water under the water curtain, long distance water transportation, water circulation in production process, supporting the use of all kinds of equipment and various production process water, etc
Water supply & drainage for mines
Hotels, restaurants, entertainment refrigeration and air conditioning supply water
Boosters systems; Boiler feed water and condensate; Heating and air conditioning
Irrigation; Circulation; Industry; Fire – fighting systems; Power plants.
Part of Sample Project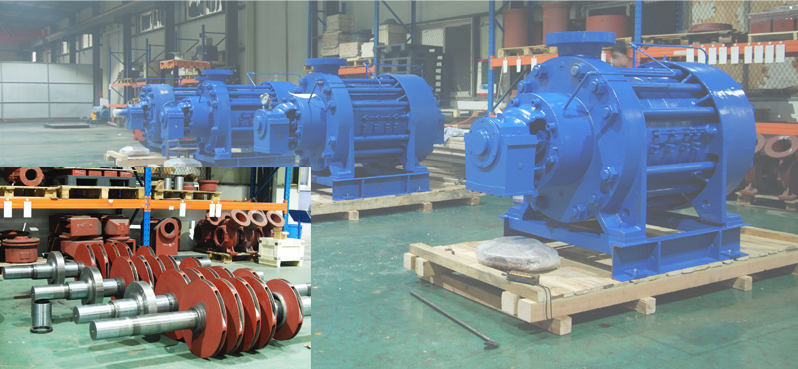 200MS TYPE OF PUMP USED FOR COAL MINE APPLICANT
---