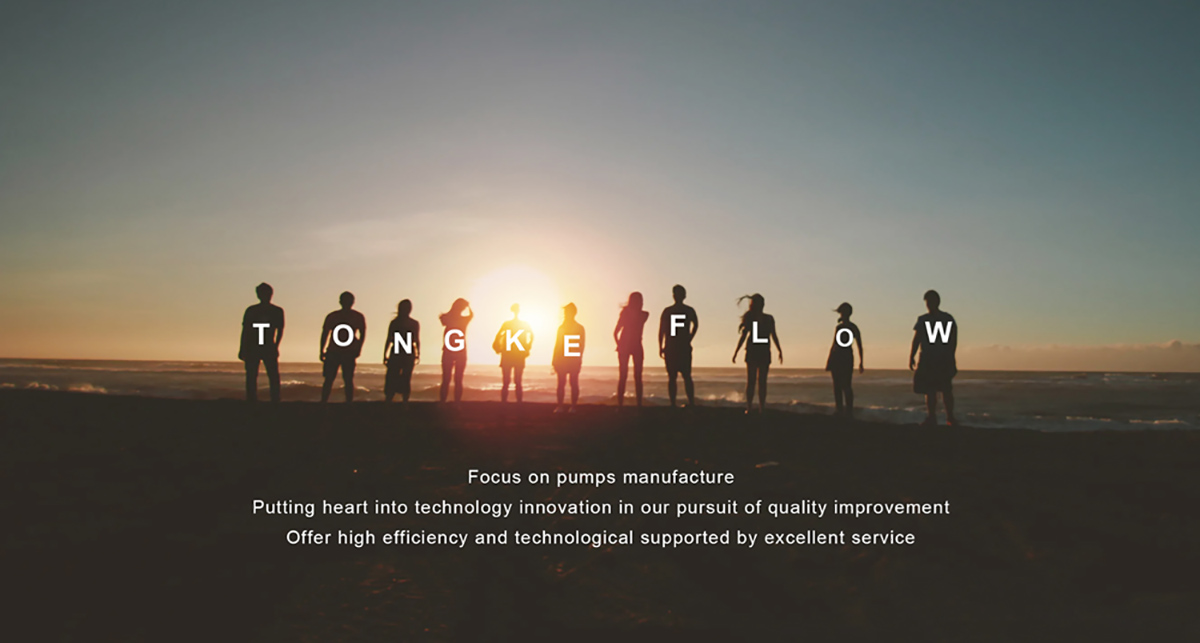 TKFLO-High quality brand of pump manufacturer
16 years experience in export and international project support
Special customization capacity for your specific application industry
Shanghai Tongke Flow Technology Co., Ltd  is a high-tech company that focuses on R&D and manufacturing of fluid delivery and fluid energy-saving products, and meanwhile a provider of energy-saving solutions for enterprises. Affiliated with Shanghai Tongji & Nanhui Science Hi-tech Park Co., Ltd, Tongke owns an experienced technical team.
With such a strong technical capacity Tongke keeps pursuing innovation and set up two research centers of "efficient fluid delivery" and "special motor energy-saving control". By now Tongke has successfully gained a number of leading domestic achievements with independent intellectual property rights, such as "SPH series high efficient self priming pump" and "super high voltage energy saving pump system" est.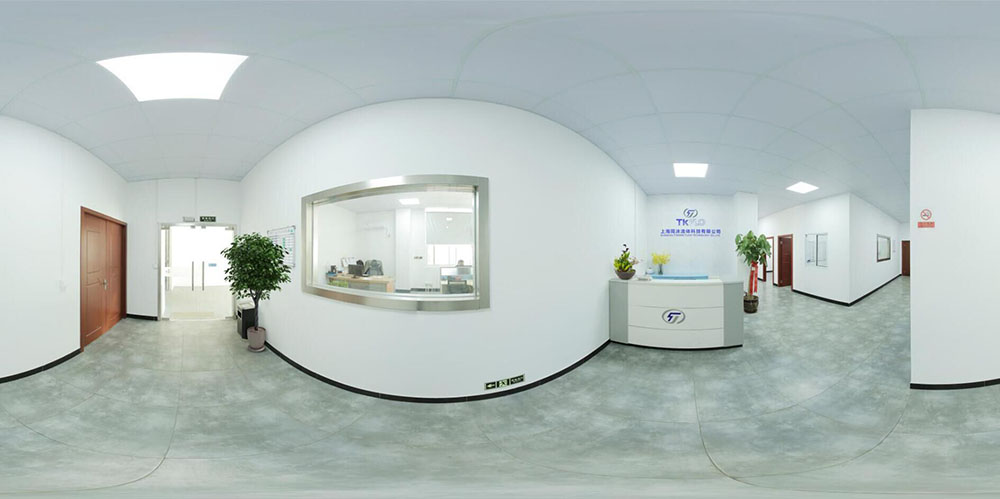 At the same time Tongke improved the technology of more than ten traditional pumps such as vertical turbine, submersible pump, end-suction pump and multistage centrifugal pump, significantly enhancing the overall technological level of traditional product lines.
The workshop implements 6S management system, SEIRI, SEITON, SEISO,SEIKETSU, SHITSUKE, SECURITY.  And according to GB/T19001: 2008 quality management system standard requirements, the company established a quality management system, are to be approved, and the implementation of the run. Both external quality assurance of the quality manual "file, but also the company's internal quality management system to establish and implement the basic criteria of the run, all employees must conscientiously implement
We are united and show the spirit of sharing
We build strong partnerships with honesty, openness and trust
We worked together to achieve a common goal
We recognize and respect the contributions of team members
We are partners of our customers from first contact to after-sales service. As a technical consultant, we discuss the requirements with our customers and develop solutions that increase the efficiency and added-value. Along the entire - ISO 9001 certified process chain - we offer the most attractive solution package.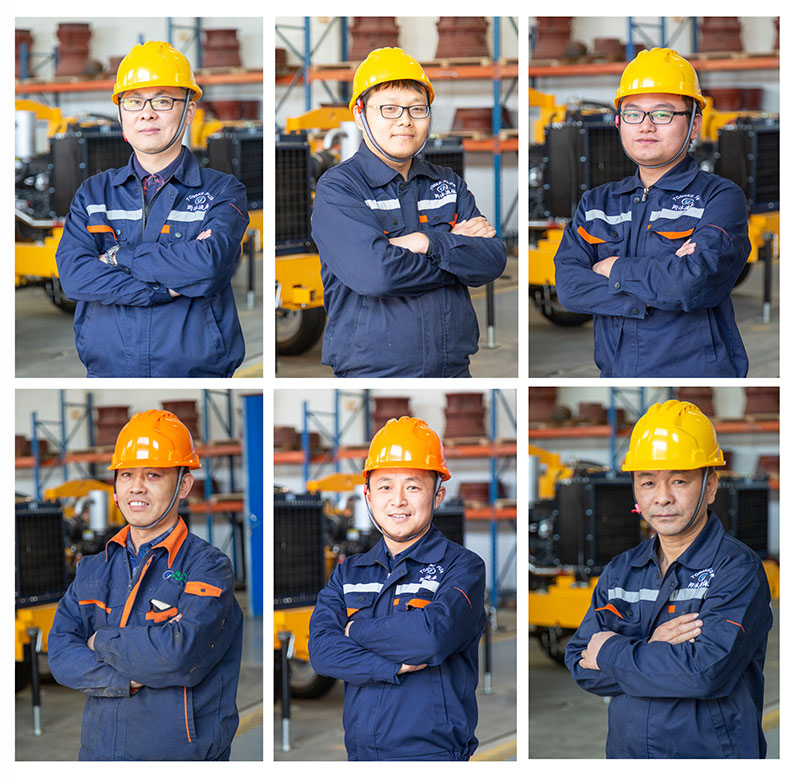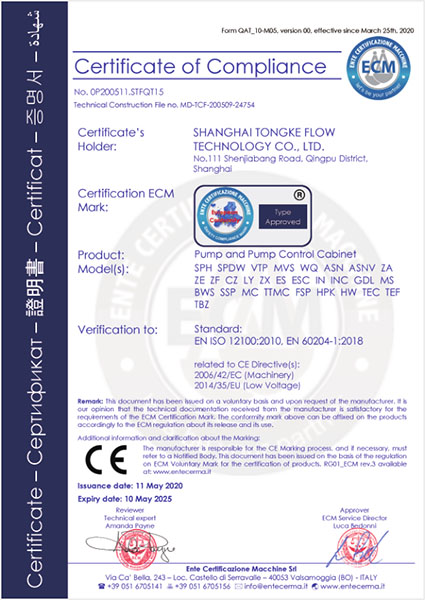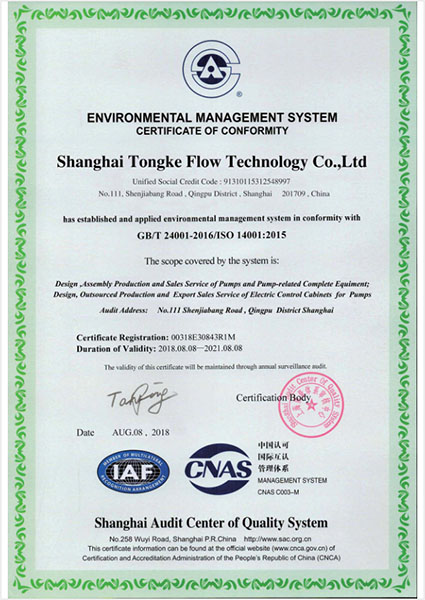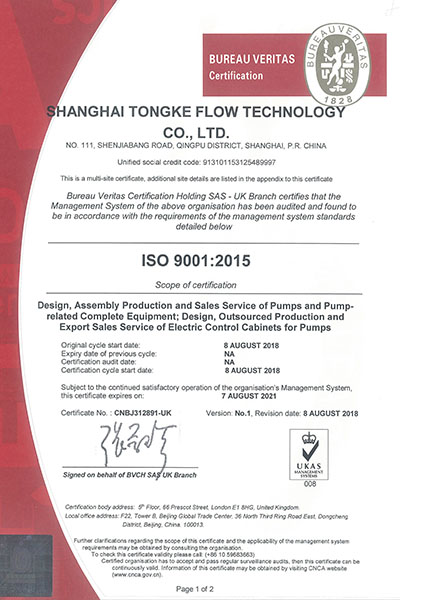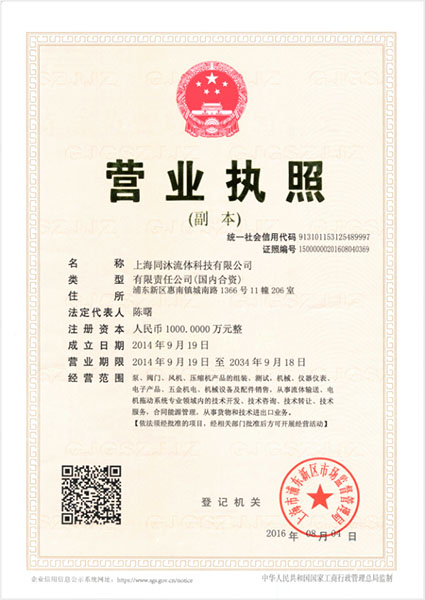 AWESOME WORKS THAT OUR TEAM'VE CONTRIBUTED TO OUR CLIENTS!
TONGKE FLOW received a customer letter from WK FIRE ENGINEER on Feb 18th 2019. The original as following:
Thanks to TONGKE'S engineer for guidance, we successfully installated 3 sets of 400VTP seawater fire pumps at the airport and now the pumps are running well and stable. Thanks
 -Kong
Thank you for your hospitality, we had a wonderful time in Shanghai. And thanks Mr Seth and your engineer team's professional technical support. We will make adjustments according your suggest and will make final confirmation when we back.
-Gabriel