Vertical Turbine Long shaft Pump is the main product of TKFLO, with many years of production experience, and constantly improve and improve according to the needs of the market. At present, the product can adapt to a wide range of customers can meet a variety of working condition.
TKFLO Vertical Turbine pumps served for aquaculture desalination project, Water supply project industry plant and municipal administration in Australian. This Project is for the irrigation and the length of pumps reaches to 16 meter. In such a long length, still excellent to meet the smooth operation of pump, requires a high level of technology. Pump type: Vertical turbine pump ; Capacity: 3125m3/h  Head: 25meter; Pump length from the base plate to the strainer: 16 meter; Use for Irrigation project in Australian.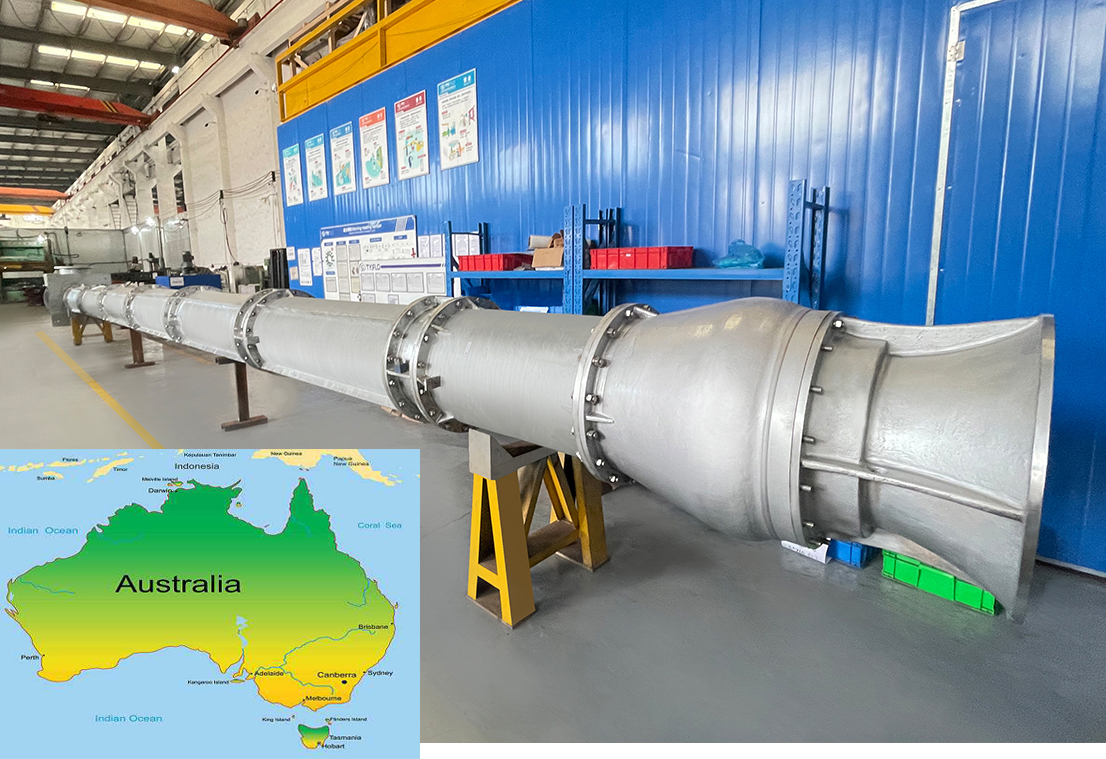 Vertical turbine drainage pump is mainly used for pumping no corrosion, temperature less than 60 °C, suspended solids (not including fiber, the grits) less than 150 mg/L content of the sewage or waste water.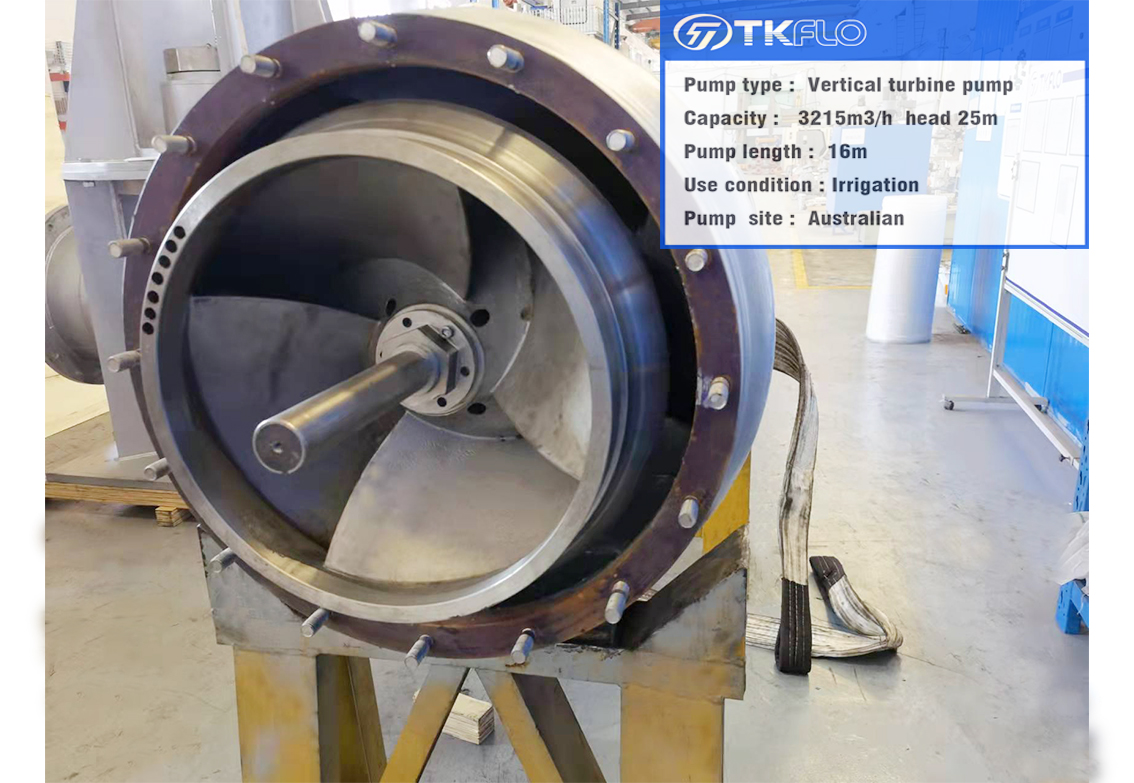 Here is the TKFLO PUMP advantage:
1.The inlet shall be vertical downward and the outlet horizontal above or under the base to meet multiple installation requirements;
2.Impeller of pump is classified into enclosed type and half-opening type, and three adjustments: non-adjustable, semi adjustable and full adjustable. It is unnecessary to fill the water when the impellers are fully immersed in the pumped liquid; 
3.On the basis of the Pump, this type is additionally fit with muff armor tubing and the impellers are made of abrasive resistant material, widening the applicability of pump. More details about the products please contact our sales engineer.
4.Excellent design for high Efficiency save energy and Stable running, Easy to install and maintain.
5.Specialized production Manufacturer for Vertical Turbine Pump and focus on technological innovation, Over Industry leading level.
More details about the us and the products please contact TKFLO sales engine.
---
Post time: Mar-03-2022